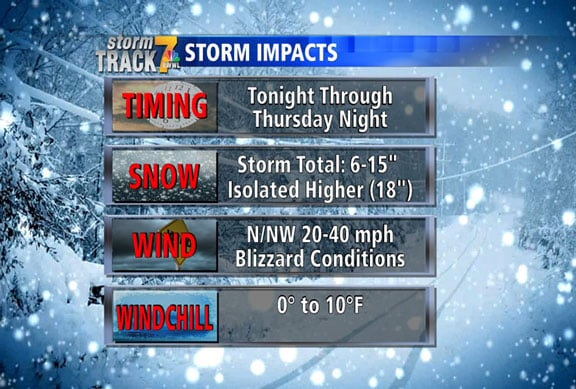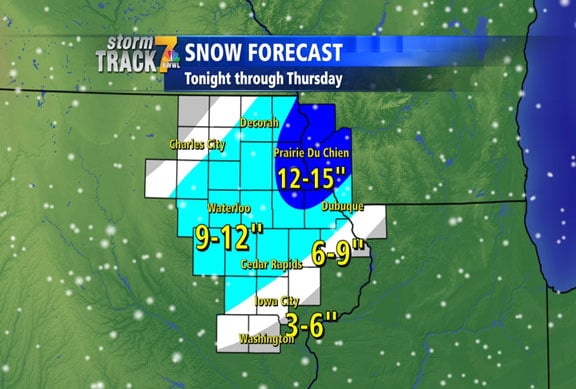 The snow is coming to an end across Eastern Iowa, but now winds gusting over 50 miles per hour are causing drifts that make travel dangerous. Several agencies have pulled their snow plows off the roads due to the danger.
Meteorologists say the winds will die downs overnight Thursday, but then temperatures will drop toward zero.
All counties in our viewing area except Clinton, Henry, Jefferson, Louisa and Muscatine counties are under a Blizzard Warning. View all weather alerts here.
KWWL Chief Meteorologist Mark Schnackenberg's forecast is below. You can also find more updates, maps and graphics on Schnack's Weather Blog.
Once the storm moves away, high pressure will move into the Midwest with dry weather and cold temperatures. More clouds are expected early next week with a chance of snow Wednesday.
Stay up to date on the latest forecast as this will cause many cancellations and delays. Cancellations and delays can all be found here.