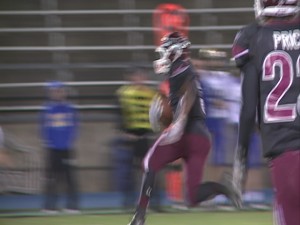 WATERLOO (KWWL) -
The 2-5 Waterloo West Wahawks hosted 1-6 Dubuque Wahlert in a week 8 MVC match-up.
The Wahawk defense started off strong with an interception by Lance Dunn on the first Wahlert drive of the game which set up a hard fought quarterback-keeper by junior, Alex Young, 7-0 Wahawks.
West's defense got right back at it on the next Wahlert drive, Dunn again with the pick, this time he put the points on the board as he found end zone.
Dunn kept up the impressive game as he found the end zone three times in the first half; his third all the way from the 43 yard line that put the Wahawks up 33-0.
West got their third win of the season with the 40-0 victory.