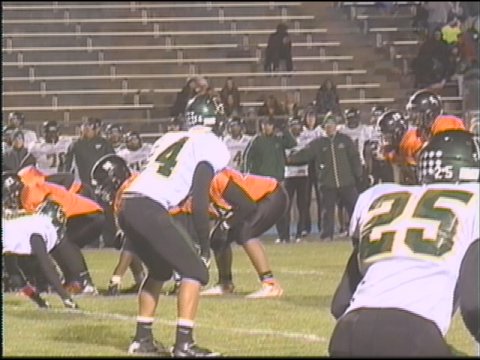 WATERLOO (KWWL) -
Cedar Rapids Kennedy rallied from a 30-21 deficit in the second half to upset Waterloo East 38-30 at Memorial Stadium in Waterloo. The win is just Kennedy's second of the season while East falls to 4-3.
East High jumped to a 10-0 lead in the second quarter on a Desmond Vanarsdale 2 yard touchdown run and a 37 yard Juan Martinez field goal.
Kennedy scored on a 12 yard Terrance Hall touchdown to make it 10-7 midway through the second quarter.
East built the lead back to ten on a Desmond Vanarsdale 10 yard touchdown pass to Russell Jones. But the Cougars blocked a Trojan punt and on the very next play Riley Fergus hits Jacob Frazier Flores with a 29 yard touchdown to pull Kennedy back to within 17-14 at halftime.