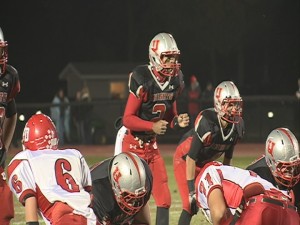 LA PORTE CITY (KWWL) -
The defending State 3A Champion Union Knights remained undefeated in Class 2A District play Friday night, erupting for 42-first half points on route to a 52-37 victory over Hampton-Dumont in La Porte City.
Union got three first half touchdowns from Jay Scheel, two from Trev Hadachek and one from Andrew Osuna.
The Union victory sets up a Class 2A District 3 showdown next Friday night against undefeated New Hampton at New Hampton. New Hampton is 7-0 on the season. Union has won 6 straight, after an opening season loss to Center Point.