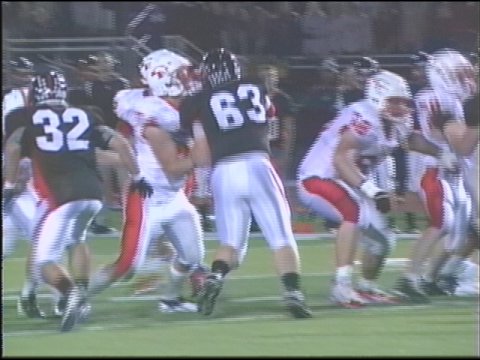 MARION (KWWL) -
Unbeaten and 4th ranked Cedar Falls visits a Linn-Mar team that got its first win of the season last week.
In the 2nd quarter the Lions' Ross Lembeck spins and stretches his way in for a three yard touchdown making it 7-0 Linn-Mar.
Later in the second quarter the Tigers' Elijah Berregaard breaks into the open and runs 61 yards for a touchdown tying it up at 7-7.
Also in the second quarter, Cedar Falls' quarterback Brayden Longnecker throws it up top to Brandon Corkery for a touchdown. Cedar Falls missed the extra point, making it 13-7.
Linn-Mar would add a field goal from 37 yards making it 13-10 at the break.
But the second half would be all Tigers as Cedar Falls goes on to win 30-10.