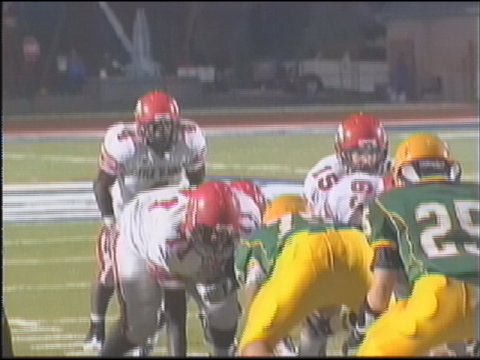 DUBUQUE (KWWL) -
Dubuque Hempstead looks for its first win of the season played host to 10th ranked City High.
And it would be the Little Hawks scoring first as quarterback Tyler Stika fires the ball to Mohamed Rouabhi for the 10 yard TD, 7-0 City High.
Two plays later Hempstead replied with a big 56 yard touchdown pass from the arm of Drew Wagner to the hands of Travis Boleyn to make it 7-7.
After another City High TD, the Mustangs march the ball back down to the end zone as Wagner hit Matt Zenner for the score to tie the game at 14.
But the Little Hawk quarterback Tyler Stika would find the end zone to give Iowa City High a 21-14 lead going into the half. City High improves to 4-1 with a 35-21 victory over Dubuque Hempstead.