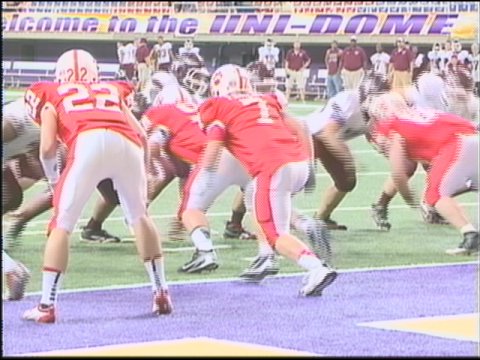 CEDAR FALLS (KWWL) -
Waterloo West won its first game in two years when the Wahawks rallied to beat Linn-Mar last week, while 4th ranked Cedar Falls Tigers improved to 3-0 with a victory at Cedar Rapids Washington.
The Cedar Falls Tigers playing under the lights of the UNI-Dome and the opening kick-off turned disastrous as the Tigers fumbled and the Wahawks recovered on the Tiger's 14-yard line.
Next play Brad Wellner took the ball 12-yards to the Tiger two yard line. First and goal from the two and Lance Dunn takes the ball in for the early score. The extra point was good and the Wahawks took the early lead 7-zip.
Still in the first and the Tigers 3rd offensive possession, #36 Nick Clark took the ball around the left side for a nice 11-yard pick up. Two plays later Brayden Longnecker throws a 7-yard touchdown strike to #82 Brandon Corkery. The Tigers tie it up 7-all with 39 seconds left in the first.
The Wahawks would make it 10 to 7 after an 11 play drive was capped off with a 36-yard field goal.
The Tigers would be forced to go three and out and then it was Alexander Young time. First and ten from the Wahawks 18-yard line and Young took the ball around the left side and worked his way down the right side of the field and he was gone. Young flies to the end zone and the Wahawks jump to a 16 to 7 lead.
Tigers looked to score late in the second quarter but Jacob Showalter picked off the pass in the end zone and the Wahawks took the 9-point lead into half. In the end the Tigers would score late in the 4th quarter and pull out the win, 17-16.