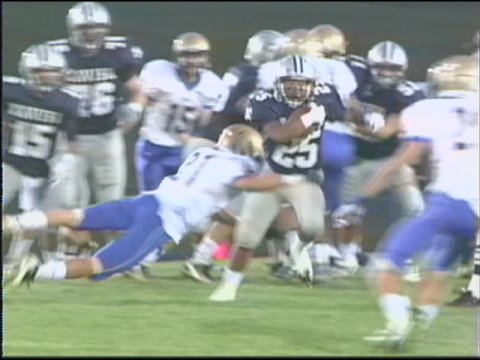 CEDAR RAPIDS (KWWL) -
Saints were without their star running back, Cal Stovie. He tore his ACL last week and is out for the rest of the year.
Xavier won the last meeting against the Golden Eagles when that game was played at Loras College in Dubuque.
First play of the game for Xavier, #25 Brendan Miller explodes past the Wahlert defense and blows down the sideline for a 64 yard touchdown. The Saints faked the extra point to make it 8-0.
Next series for the Saints, 1st and 10. Reggie Schulte finds Corbin Woods deep down the middle, and Woods takes it to the end zone. That was an 85 yard score, and Xavier lead 15-0. After an Xavier turnover on a fumbled punt return, the Eagles would take full advantage. Jacob Decker puts on the track shoes, lowers his pads and he goes 32 yards for the score, that made it 15-7.
This was all offense, on 2nd and 1, Schulte finds Bryce Grimm in the zone for 6 more, that 10 yard strike made it 22-7 Saints.
Wahlert didn't quit, on 4th and 12 they go for it from the Xavier 27 yard line. John Burgmeir finds Kyle Steins over the middle for 6 points. Xavier's first punt of the game didn't come until one minute left before the half. Saints win 53-14.