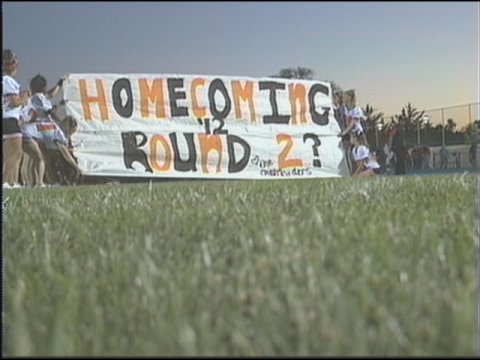 WATERLOO (KWWL) -
After winning its first season opener in 18 years, Waterloo East stumbled in consecutive losses to perennial powers Cedar Falls and Iowa City High. Friday night the Trojans looked to get back in the win column playing host to winless Dubuque Hempstead.
It was homecoming for Waterloo East High School and the big news was that star quarterback Desmond VanArsdale was not starting because of a high ankle sprain he suffered last week. Sophomore John Magnuson got the start instead.
And the Trojans got off to a blazing start. Aaron Taylor, one of the fastest boys in the state, ripped off runs of 25 yards and 16 yards on his first two carries to put the Trojans on the Hempstead 18 yard line.
From there, John Magnuson fired an 18-yard touchdown to senior Russell Jones who maneuvered his way into the end zone the extra point fails, but it's 6-0 East just 41 seconds into the game.
The Trojans would score again on their next possession. Magnuson on a fourth and one from midfield with the play action pass to Russell Jones who goes 43 yards just stepping out at the six yard line.
Juan Martinez nailed a 35 yard field goal to put East High on top 9-0. The Trojans win their second game of the season 22-7.