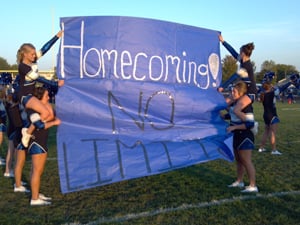 DIKE (KWWL) -
Dike-New Hartford scored 6 TDs in the first half en route to a 56-0 homecoming victory over Eagle Grove.
Terry Mooty made two long runs for the Wolverines while Levi Lynch added a running touchdown before the half and Carson Parker connected with Marcus Luna on a 15-yard TD pass.
So far this year, Dike-New Hartford has scored a total of 178 points while their opponents have scored 7.
Eagle Grove has not won a game this year.