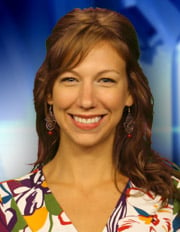 319-351-3921
bfischer@kwwl.com
Bethany works out of the KWWL Iowa City office, focusing on the Johnson County area.
After graduating from UW-Oshkosh with a B.A. in Radio/ TV/ Film, she has spent the last three years working as an Account Manager for the NBC affiliate in Fairbanks, Alaska.
Happy to be back in the Midwest, her passion lies with collaborating with local businesses and creating one-of-a-kind marketing campaigns based on their needs and goals.
"I tell my clients the average person sees 2500+ ads a day; how will we make yours stand out?"