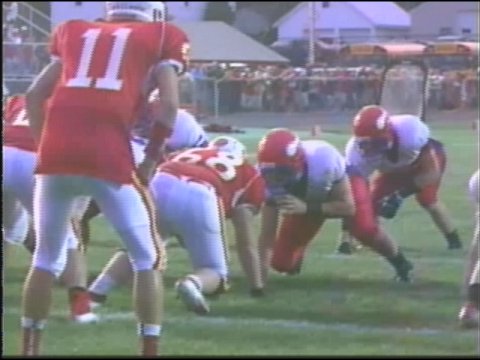 MARION (KWWL) -
In class 3A, top ranked Decorah and fifth ranked Marion both opened the season with impressive wins. The Vikings whipped Waverly-Shell Rock 35-7 while Marion rolled to a 70-7 win over Mt. Pleasant.
Getting started Decorah would take advantage of a fumbled punt by Marion and turn it into 6 points when Josey Jewell ran in from 7 yards.
The Indians struggled against Decorah's defense giving the Vikings good field position, and Jacob Kvale would take it from there running in from 2 yards to make the score 14-0.
Marion made something out of nothing here when Jeremy Schnieders took another muffed punt and ran for 18 yards and a first down.
The play of the game came here when big Andrew Hovden picks up the fumble and rumbles 73 yards away from us and into the end zone putting his team up 21-0 before the half.
The Vikings defense pitches a shutout and Decorah rolls in this one 35-0.