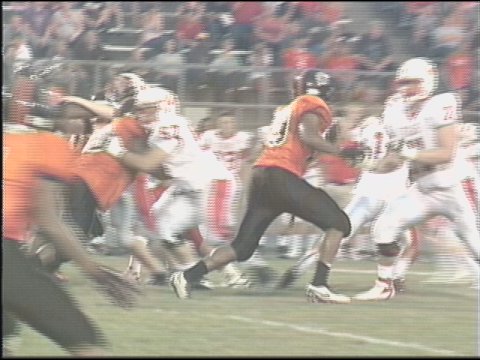 WATERLOO (KWWL) -
The big showdown in the Cedar Valley between up and coming Waterloo East and long standing power Cedar Falls.
East won its first season opener in 18 years last week 40-14 over Dubuque Wahlert, while Cedar Falls rallied to beat City High 28-14.
The Trojans were thinking this might be their best chance to beat Cedar Falls in more than two decades.
The Tigers playing good ball early, Braden Longnecker with a nice pass to Hawkeye recruit Ike Boettger for a C-F first down.
And Jake Buck completes the 6 minute eighty yard drive with a tough run from eight yards out, 7-0 Cedar Falls.
The Tigers find paydirt on the first play of their next drive. Braden Longnecker lofts a 35 yard touchdown pass to a streaking Randy Corkery. Cedar Falls jumps to a 14-0 lead.
And the Tiger defense contains East High's explosive quarterback Desmond VanArsdale. Jared Farley with a great second effort with a second quarter sack.
Cedar Falls held on for a 30-20 victory.