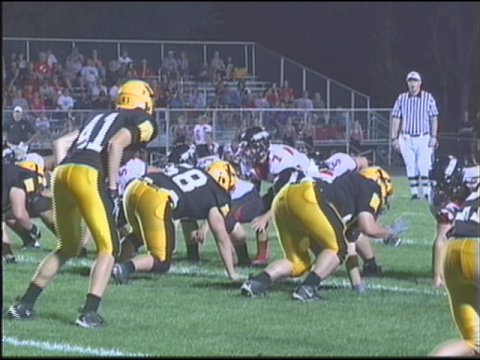 WAVERLY (KWWL) -
Waverly-Shell Rock looked to upset 4A opponent Mason City in the Go-Hawks home opener.
It was a game of turnovers early. In the 2nd quarter, the Mohawks' Matt Meyer's pass was picked off by W-SR's Tanner Hanks who took it deep into Mason City territory. The Go-Hawks smelled upset. But on the first scoring chance, Bryce Miller fumbled inside the 5 and Mason City recovered it in the end zone for a touchback.
Five minutes to go in the half and MC's Matt Meyer found Cooper Merrill who took it in from 20 yards out to make it 7-0 Mason City. But the Go-Hawks would tie it before half, then score in the 2nd half to make the final score 13-7 Waverly-Shell Rock.