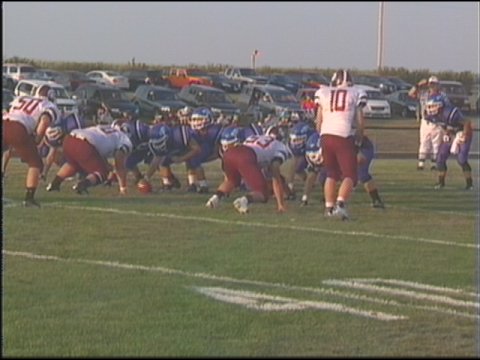 DIKE (KWWL) -
The Dike-New Hartford Wolverines are expected to contend for a district title this year and they did not disappoint in their first showing. The Wolverines started slow with a fumble in only four plays which lead to Grundy Center scoring first from 47 yards out. Nick Mauer out runs everyone for the Spartans making the score 7-0 early in the first quarter.
But only four plays later, the Wolverines Levi Lynch finds a seam and sprints 33-yeards up the middle to tie the score at 7.
In the second quarter, the Spartans go four and out giving the ball right back to the Wolverines and they cashed in quickly. Six plays and Terry Mooty finds the corner going 25-yards to give Dike-New Hartford their first lead at 14 to 7.
Grundy Center could not get anything going offensively. A high snap on a punt gave the Wolverines and Mooty another opportunity and another score from 7-yards putting Dike-New Hartford up 21 to 7.
The Spartans tried to get back in the game quickly by going to the air but Dike's Q-B Carson Parker on defense picks off the pass.
Parker then makes two great passes giving himself a one yard quarterback sneak right up the middle. The Wolverines roll in their opener 43 to 7 over the Spartans of Grundy Center.