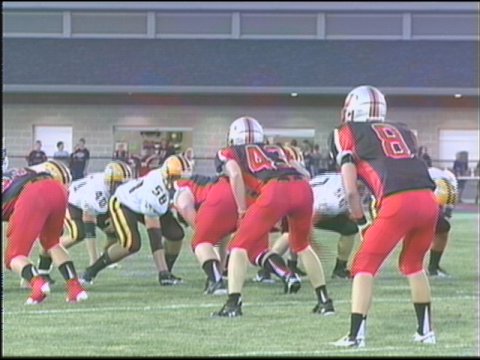 LA PORTE CITY (KWWL) -
District 3 defending 3A State Champion Union drops down to 2A this season. The Knights host Center Point-Urbana in the season opener.
On the first drive of the game the Stormin' Pointers come out hungry. Running back Brandon Roseberry takes in this touchdown. 7-0 CPU.
The Knights fire right back showcasing senior wide receiver, Brady Peterson as he takes in the touchdown to tie up the game 7-7.
CP-U quarterback Ryan Wilkin connects with number Josh Jirak, for the over the shoulder catch for a 63 yard touchdown.
Right before half the Knights get rolling. Union star quarterback Jay Scheel does it all by himself on this 38 yard keeper to make it 14-14.
Knights' running back Trev Hadachek taking it in for the score. However CP-U Wins 45-42 with a field goal having only 3 seconds left on the clock.