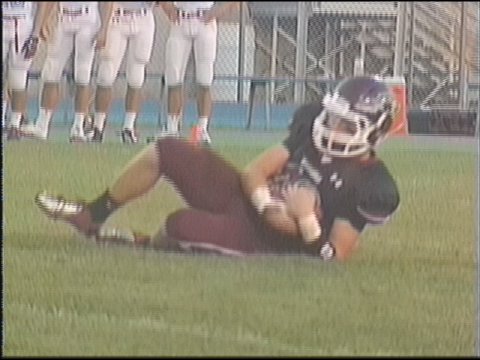 WATERLOO (KWWL) -
Last year Dubuque Senior beat Waterloo West 24-21 in an overtime thriller, it would be Senior's only win of the season while West finished 0 and 9. This year both teams have higher expectations.
Lonnie Moore's West High team was playing great defense early. The Wahawks' Makayle Phillips sacks Dubuque Senior quarterback Austin Clemens for a four yard loss.
Late in the first quarter the West offense gets in gear. Alex Young on the quarterback keeper slashes for 20 yards inside the Senior 20 yard line.
But the drive stalls and Skyler Capella's field goal attempt is blocked. The game remains scoreless.
With 2 minutes to play in the half, Dubuque Senior puts a drive together. Austin Clemens hits his big tightend Ethan Lembke for 21 yards to the West High 23 yard line.
And then Clemens threads the needle to Keegan Gallery inside the Wahawk five yard line.
Austin Clemens finishes the drive from a half yard out. The Rams grab a 7-0 lead with less than a minute to play in the half.
Enough time for some West high heroics. Brandon Tovar fires a pass to the end zone. And somehow Jacob Showalter goes up between three defenders and grabs a 33 yard pass, but he needs another half yard. He didn't get the touchdown. With five seconds left, Tovar's pass falls incomplete. And Dubuque Senior dodges a bullet leading 7-0 at halftime.
And for the second straight year Dubuque Senior wins an overtime thriller 21-20.