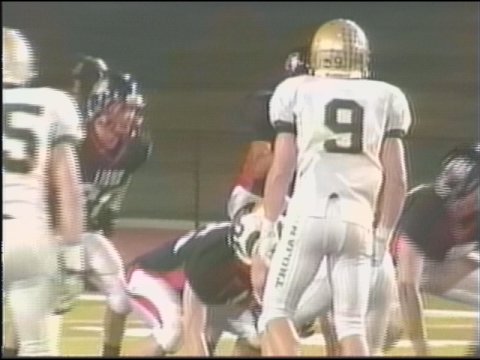 IOWA CITY (KWWL) -
Linn-Mar and Iowa City West were two of the conference's powers in 2011.
The 2012 season opener was evidence that there's some separation between the two teams early on.
A young and gritty Linn-Mar team fell behind early, and West High cruised to a 49-14 win at Linn-Mar Stadium.
In the first quarter, Nate Boland, whose filling the shoes of Iowa State recruit Charles Rogers, hit Jeremy Morgan for a 14 yard score. The Trojans took a 7-0 lead.
In the second quarter, the junior quarterback rolled to his left and found Micha Kelsay for a ten yard touchdown and a 21-0 lead.
Linn-Mar tried to claw its way back, putting together a nice drive highlighted by a Rhys Davis to Nick Trabucco 24 yard pass.
The drive, however would stall, and ended in a long missed field goal.
West High took a 28-0 lead when Boland rushed for a four yard score right before the break.