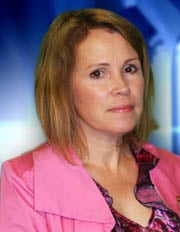 Eileen Russo
Local Sales Manager
Eileen Russo brings twelve years of experience in various markets as both an Account Executive and a Sales Manager. Prior markets include Account Executive and Sales Manager in Portland, ME, Sales Manager in Tallahassee, FL and Sales Manager for a start up station in Myrtle Beach, SC. Most of the time has been spent at NBC affiliates.
Before beginning her career in television sales, Eileen worked for fifteen years in the consumer and trade show industry. While working in the consumer show industry, Eileen created events and purchased advertising for the events. Having been both a small business owner and running a business gives her a special appreciation for working with local advertisers and helping them to accomplish their goals.
Eileen is married, the mother of three young men and has been active in local advertising federation clubs and a Rotarian in previous markets. Eileen has also been involved with the "Make A Wish Foundation" and "Children's Miracle Network."