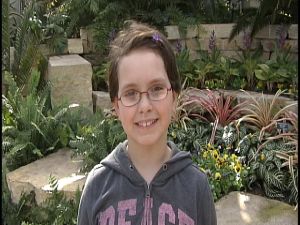 WATERLOO (KWWL) -
10-year old Lizzie is our new Iowa's Child.
This 4th grader is one of Iowa's many waiting children. She's been in the Iowa foster care system for some time, but is now free for legal adoption by a new family.
The enthusiastic 10-year-old wants to be in a loving family more than anything else.
"A loving family to me means they don't spank kids, and they like hugs," she said.
Lizzie is a big one for hugs. She absolutely loves hugs.
For more information about adopting Lizzie, or any of Iowa's waiting children, contact Iowa Kids Net by going to the agency's website www.iowakidsnet.com or going to the Iowa's Child section of www.kwwl.com. You can also learn more about becoming a foster parent.