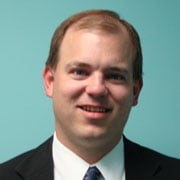 In 2006, Brian was promoted to CEO of NuCara Management Group and its subsidiary companies, NuCara of Iowa, NuCara of Illinois, and NuCara of Texas. As CEO Brian has been responsible for overseeing the company's reorganization under one common name, NuCara, implementing a branding strategy that includes all of NuCara's care services, acquiring new business, and working with the management team to execute NuCara's growth strategy.

Brian Wegmann's ties to the home medical equipment and pharmacy business date back to 1991 when he first joined Pharmacy Associates, Ltd., as an after school front-end clerk for Corner Drug in Dyersville, Iowa.


Following college, Brian's role in Pharmacy Associates expanded as he assisted the Director of Operations, eventually becoming Assistant Operations Manager in 1997. In 2000, Brian was named Director of Operations, and in 2004 Brian was promoted to Executive Vice President of Pharmacy Associates, Ltd., and its sister companies, NuCara Compounding Pharmacy and IowaCare Pharmacy. As Executive Vice President Brian was responsible for the day-to-day operations of 11 pharmacies in Iowa and one in Austin, Texas, including third-party contracts, financial affairs, strategic planning, and issues related to the companies' 145 employees.


Brian works diligently with legislators on issues important to the business of pharmacy, including regulation of PBM's and proposed changes to Medicare and Medicaid reimbursement structures.