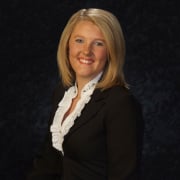 Nikki Newbrough
Reporter
I always knew I wanted to start my career in Iowa and be able to do it around my family. I grew up on an acreage located between Iowa's "twin cities", Le Grand and Montour. I graduated from Wartburg College with a degree in Communication Arts. I gained journalism experience by reporting and anchoring for our campus television station, WTV8. My junior year I was the sports director, and station manager my senior year.
I started my career with KWWL when I covered the tornadoes and floods in east central Iowa as an intern during the summer of 2008. It was at this time that I learned the power of TV and its ability to save lives. I later traveled to the real "twin cities," Minneapolis-St. Paul, for CBS Radio during the Republican National Convention. I returned to KWWL in the fall of 2009 as a part time associate producer and then became a full time reporter in April 2010.
In my spare time I continue to participate in my life-long passion - distance running. Ironically this is what led me to the Cedar Valley. During my prep career I was recruited by the Knights. The opportunity to run for a national level cross country program and attend a college with an award winning Communication Arts department was an easy decision.
I love this profession and the Cedar Valley. I know that every day will be different and challenging. I want to look back on what I did and know that I made a difference.
Send me an e-mail!