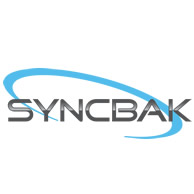 KWWL has partnered with Syncbak to provide mobile television in eastern Iowa. You can watch any local KWWL newscast on your Android, iPhone or iPad.
Based in Marion, Syncbak is a leader in Internet and mobile television. KWWL was the first television station in the country to partner with Syncbak. We've been testing with the company since 2010, and now we're excited to release a beta version to our viewers.
To view any local KWWL newscast, click here to download the app to any mobile or connected device running on the Android or iOS 5 platform.
You will only be able to see the KWWL stream while you are in the KWWL viewing area. If you are able to receive our over-the-air television signal, you will be able to view us on Syncbak. If you leave the KWWL viewing area, the live stream will no longer be available on the Syncbak app.
Currently, you are only able to see local programming that originates from the KWWL studios. In the future we hope to add more programming options that are available on KWWL.
Data rates apply, so consult your mobile carrier for data limits and charges. Using WiFi is recommended when viewing mobile television to limit data usage.