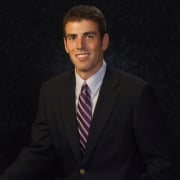 Jason Epner
Iowa City Reporter
Jason graduated from the University of Iowa with a Bachelor's Degree in Journalism and Communication Studies. He was an instrumental part in laying the foundation for Daily Iowan Television, an award-winning student-run campus TV station. His experience also includes internships with KWWL and Fox News in Chicago.
Jason is happy to return to the Hawkeye State after working for the NBC affiliate in Helena, Montana. Fittingly, the second story Jason covered as a sports anchor was Iowa's 2006 opener against the University of Montana at Kinnick Stadium.
Since coming to KWWL in 2008, Jason has done everything from anchoring a sportscast to operating a live truck, (thankfully, never at the same time). Currently, Jason is working as a full time reporter. He is dedicated to bringing you Eastern Iowa's latest from our KWWL Iowa City newsroom.
Jason is a self-proclaimed sports nut and is hoping this might be the year for his beloved Cubbies. In his free time, Jason enjoys spending time with his wife Kelsey and his cat Cooper.
Jason looks forward to getting out and meeting people in the community. If you see him, please stop and say hi, and if you have one, he is always open to new story ideas.
Click here to email Jason.
Follow him @JasonEpnerKWWL